As a Kelowna auto care centre, Car Craft is committed to helping our community drive away safely, each and every time they visit us. Whether stopping in for tires, a transmission service, fuel saving maintenance – or any other automotive service, we pride ourselves in our level of customer care.
As a automotive service provider, we want to remind our reading audience of the kinds of services we deliver, and how and why they are important.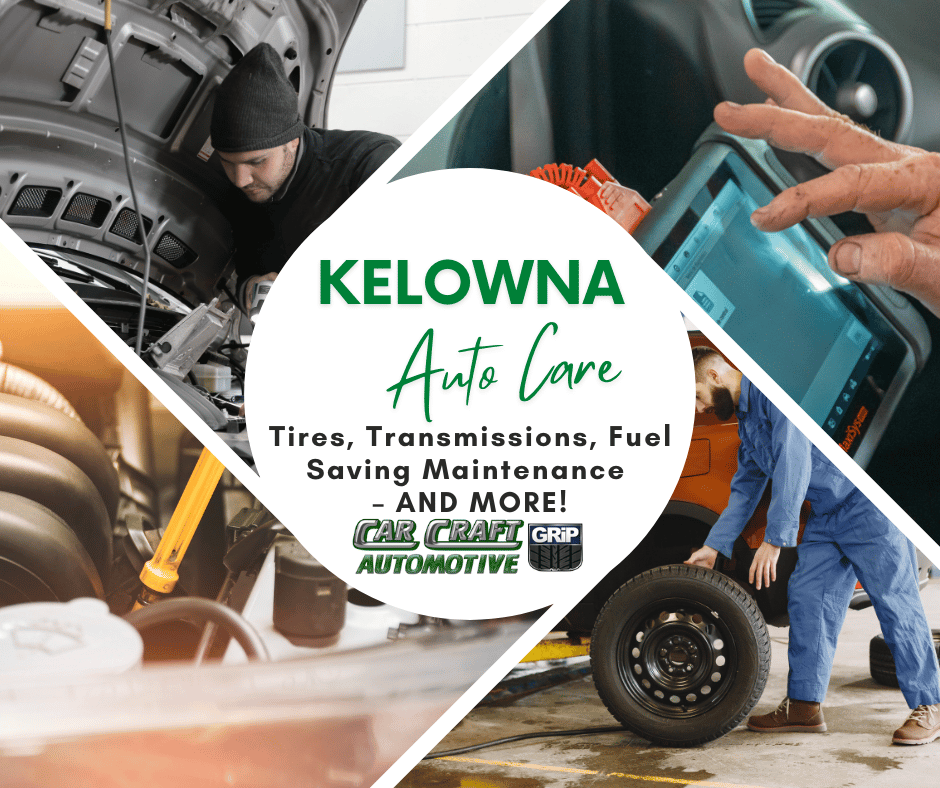 Fuel Efficiency & Wheel Alignments
We previously touched on how drivers can benefit from a wheel alignment, which included…
Better Fuel Efficiency
Improving Your Ride & Steering
Bettering Your Vehicle's Tire Lifespan
Click the benefits of a wheel alignment for the full list of benefits.
Your Transmission Can Overheat in the Winter Months Too
Although many might think of a transmission overheating as a summer issue; it can also be a risk in the winter as well. Considerations for the colder months, as it pertains to your transmission, include:
Parts contracting due to cold weather
Viscosity of your transmission fluid
Shifting issues
Water in the transmission
As mentioned previously…
… roughly 90% of automatic transmission failures are due to overheating. When your transmission fluid is not attended to regularly, among other maintenance musts, your transmission can overheat.
We can help you prevent that through our Kelowna Auto Care maintenance services – which can be scheduled here.
It's That Time of Year Again – Tire Service in Kelowna
October 1st marks the requirement for – minimum – M&S tires on mountain passes in BC. And as mentioned on our Car & Truck Tires page, we can help with that!
Our technicians can conduct a thorough check of your tire and wheel system, ensuring that every part and component of the system is giving its best performance. When it comes to providing tire service in Kelowna, we guarantee to give you the best workmanship. From plugging a tire to replacing all the tires and wheels of your car. As a responsible auto repair shop, we also inspect the drums, pads, and brake rotors once the wheels are off.
Our services within our Kelowna auto care centre are end-to-end. We are happy to help and look forward to doing so!
Curious about additional ways to get better gas mileage? Check these out.