Revamping your budget and business needs every year is a wise decision. From increasing efficiencies to decreasing cost – and more, implementing new systems can often help to better business objective and bottom dollar.
Which is exactly what Car Craft would like to assist our local businesses in 2023, courtesy of our Okanagan Fleet Maintenance Services!
Why Choosing the Right Fleet Maintenance Provider Matters
A fleet management service should help provide a variety of benefits to your business, put your mind at ease and keep vehicles operating safely on the road through effective and proper maintenance.
In addition, the right fleet management service should help local businesses…
Lower repair costs through preventative maintenance
Ensure an optimal level of safety
Maximize the lifespan and resale value of your fleet
Which is where we come in to help with our Kelowna Fleet maintenance services!
Kelowna Fleet Maintenance Services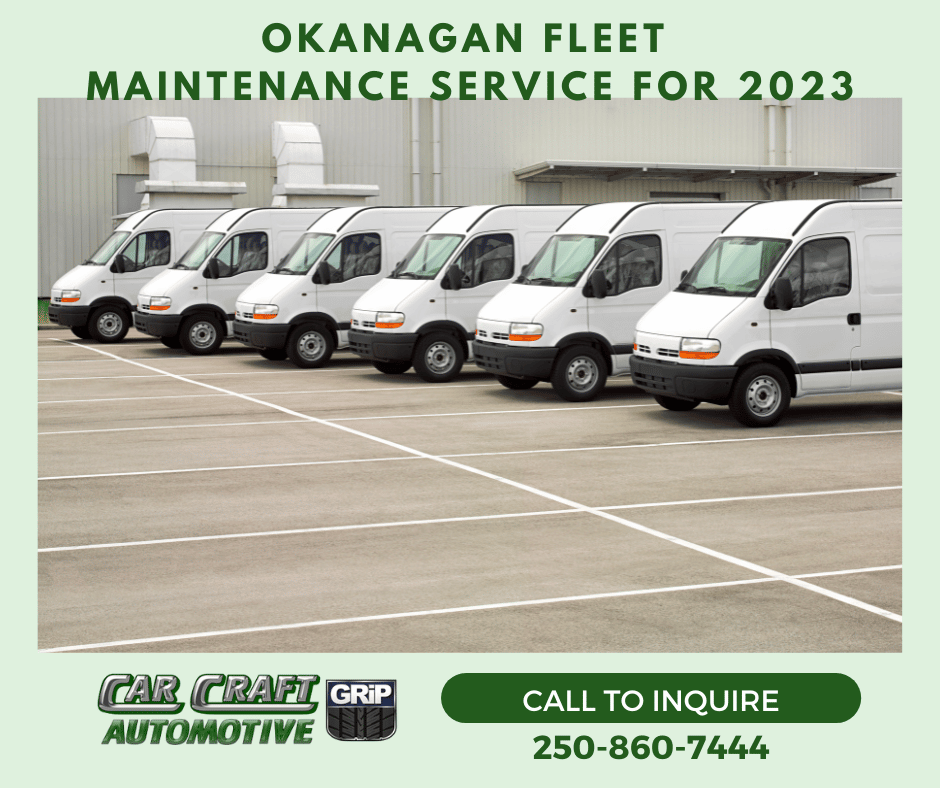 At Car Craft, we go beyond providing mere maintenance and repairs for our customers, we also deliver…
· Loyalty discount programs
· Fast, friendly shuttle service
· Complimentary loaner vehicles
· A facility and equipment made for commercial service
· Ford Transit and Mercedes-Benz Sprinter specialized care
European-style commercial vans are a popular choice for businesses both big and small. At Car Craft, we're the authority on such vehicles as the Ford Transit Connect and Mercedes-Benz Sprinter. Our expert technicians have the tools and knowledge to service these specialty trucks right.
Businesses throughout Kelowna and the surrounding area count on Car Craft for fleet maintenance and repair. We are proud to be the chosen auto care provider for commercial vehicle service. And don't just take our word for it, though – check out our REVIEWS from your neighbors and friends!
Curious to learn more? Click here, or call us at (250) 860-7444 to discuss your fleet maintenance options.
We look forward to serving you in 2023 with any of our services below.
BOOK AN APPOINTMENT today!